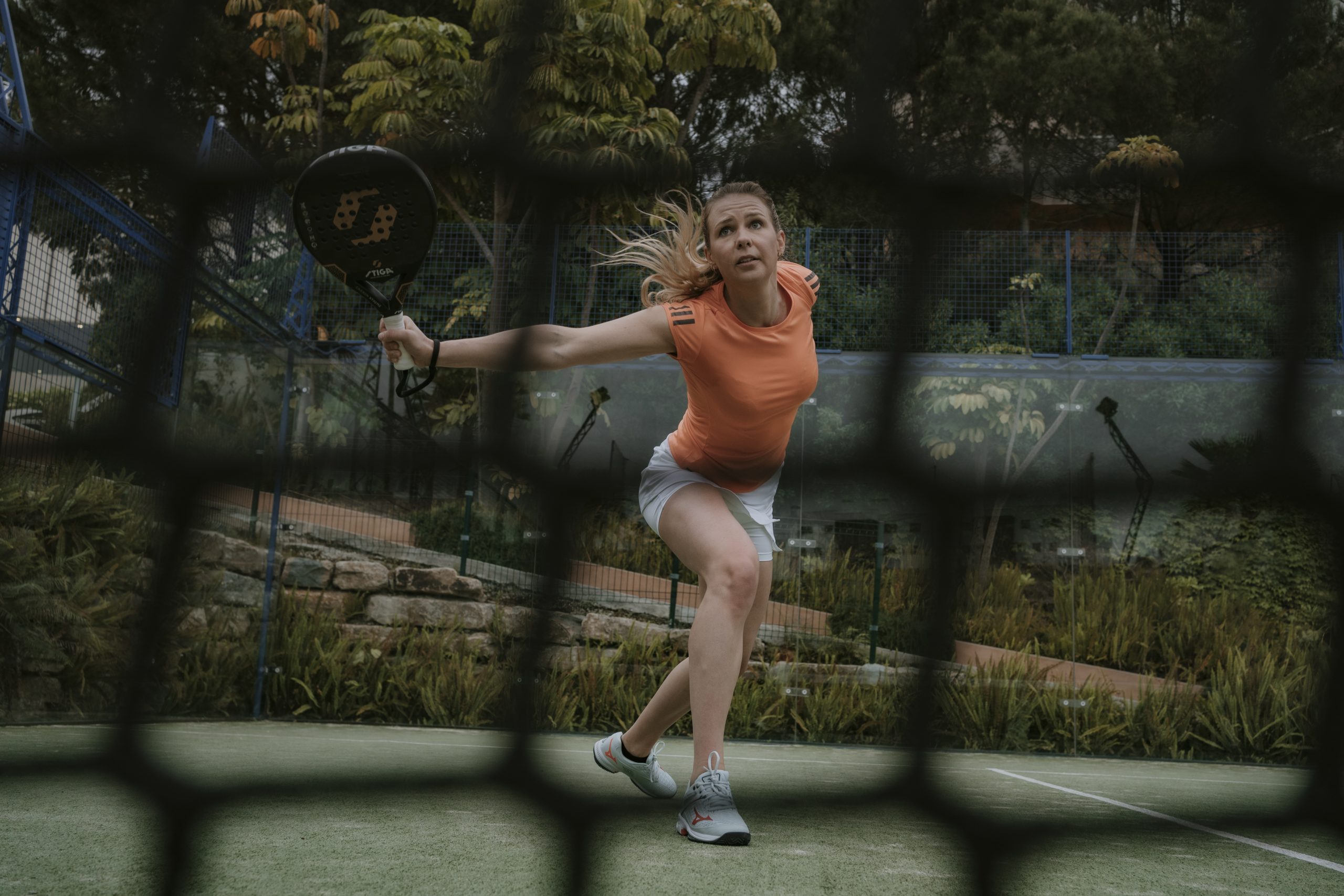 Women´s Training
As a coach, I´ve had the privilege to lead incredible and inspiring ladies on their road to padel success. Subtle differences mark my coaching when training men and women. These differences relate more to the condition of the athlete, and to my own vision towards the strategy to be developed for enhancing their physical response and technique. The more coaching experience I gain, the more I confirm a trend in padel growth.
The fast growth of padel is no breaking news, but it should be noted that the growth rhythm is not even between men and women. There are more men than women playing, following, and learning padel than women. While numbers of players rise in general within Europe, and astonishingly in Sweden, women coaches, for instance, are still to be seen in padel arenas.
As developers of a young sport, we have the chance to grow gender even. Research suggests that while entrance to sports particularly in Sweden is widely accessible for boys and girls, gender differences appear for remaining athletes in youth and adult life. Fewer women than men in Sweden develop a lifelong relationship with sport. Fostering opportunities that other sports disregard is a must. Making sure that we have enough avenues to make padel accessible for young women and retain them at amateur and professional levels will help nourish the growth of the sport of padel in Sweden and everywhere across Europe.That is why, having researched and reviewed information, studies, and sport models in Spain, Sweden, and North America (both the US and Canada), I´ve come to shift my vision for women´s padel athletic performance towards an integral, wholesome and rounded approach to key elements of the game women are especially interested in developing.
Developing a new vision for women´s padel
The failure of most sports where women and men are not equally engaged lie in two factors: the first being the fact that although the entry of women into the sport is guaranteed, the development of the game, the coaching, and the competition develops through the lens of what most men believe the sport should be. As a consequence, different from the competition there are few reasons why women remain engaged in sports in general and more acutely in padel, where without the right technical advances and coaching, stagnation as an athlete is a risk.
The second factor is that in general, we focus more on developing sports facilities rather than creating strong sports communities. A padel arena is more than a court space. It´s about what happens inside of it. More than any other sport, padel is an opportunity for social learning, integration, and community building in its widest and stricter sense. Therefore, the more family we create while we open clubs and padel arenas, the more we are expanding the life of our businesses while we build stronger relationships between coaches and trainees where technical advancement of the players and competition are building blocks, but not ends in itself of the training we are delivering.
Women´s padel training
As a coach, I have seen more engaged female youths and women when sport, nutrition, fitness, and community are part of the padel training equation.
That´s why I am proud to introduce a new chapter in our training, focused on girls, and women's padel training. Led by Emmie Ekdahl, the embodiment of female padel determination and commitment I couldn´t be happier to present this program. Padel through the lens of women, for women, can be a different experience for those who want to go beyond weekend players.