Looking for Padeldise: 4 world class locations for gamechangers
Our all in one illusion. ¿Who would refuse a break nested in dream like scenarios? Through our looking glass we have searched near and far until we have found a few spots worth travelling to.
Exotic, urbanite, fitted for sports, culture, nourishing flavours and adventrous spirits. Each of this locations can turn the game into a journey, very much like Padle Trainer´s philosophy is to conquering every game. A step by step approach where technical, physical and mental layers come together guided by our expert team.  Creativity is the criteria we have followed to pick up these few examples where padel rises on the local and social sport scene.  On and off the court, the game we love asks always to come up with something surprising and new.
1. The Aquadock, Netherlands.  Ladies and gentleman, meet the PadelBak, imagineered by Jerry Huijsman. A floating platform which responds to the challenges of climate, business and the pace of contemporary city living.  As padel grows in the Netherlands this sollution has caught up our attention.  Located in Rotterdam it can be booked at the padelbak.nl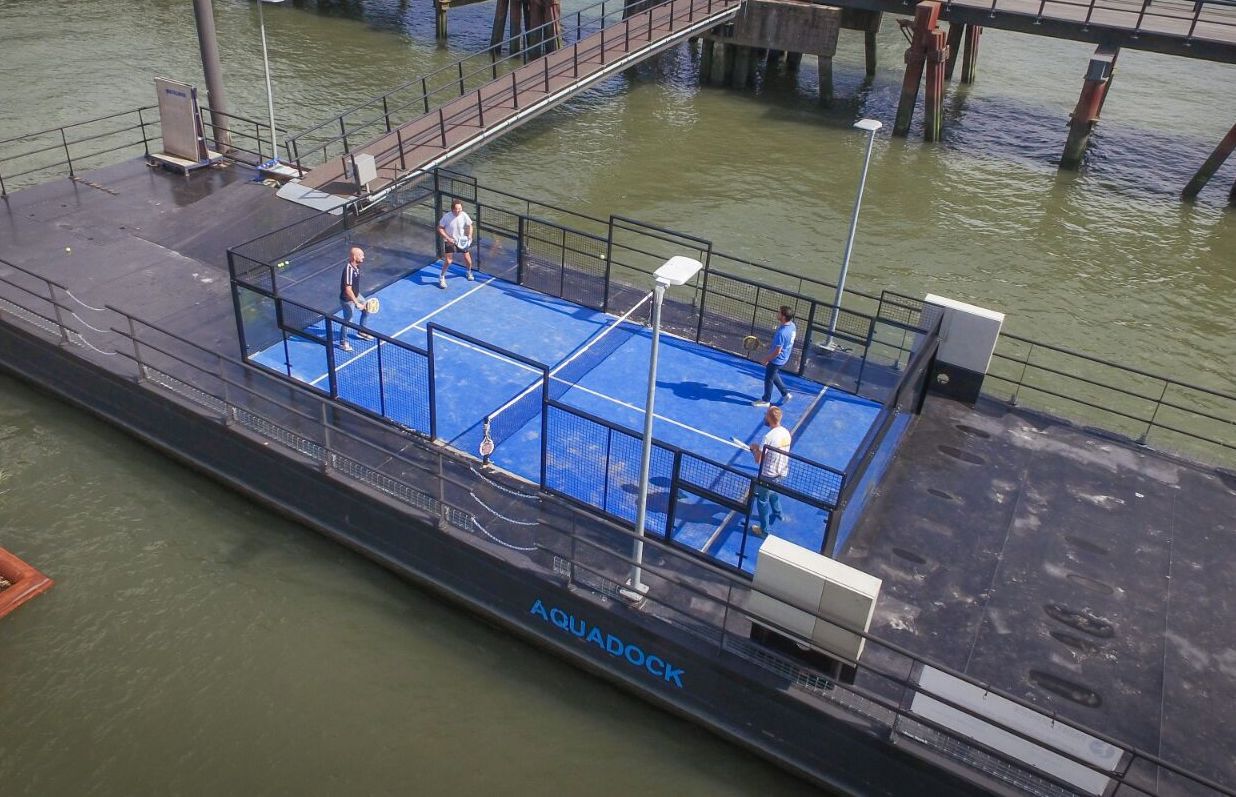 2. Padel Phangan. Thailand
This is the first Padel court in Thailand, located on Haad Khom beach overlooking the beautiful sea view of Chaloklum bay village, Koh Phangan south of Thailand. We also provide accommodation 'Padel Phangan Suite' and Beach Villa Phangan Luxury and modern furnitures available for rent all rooms with sea view and little 2 private beaches front access direct from your room. Book here, and make sure you tag and send us a pic while batting at sunset please.(http://www.beachvillaphangan.com/padel-phangan.html)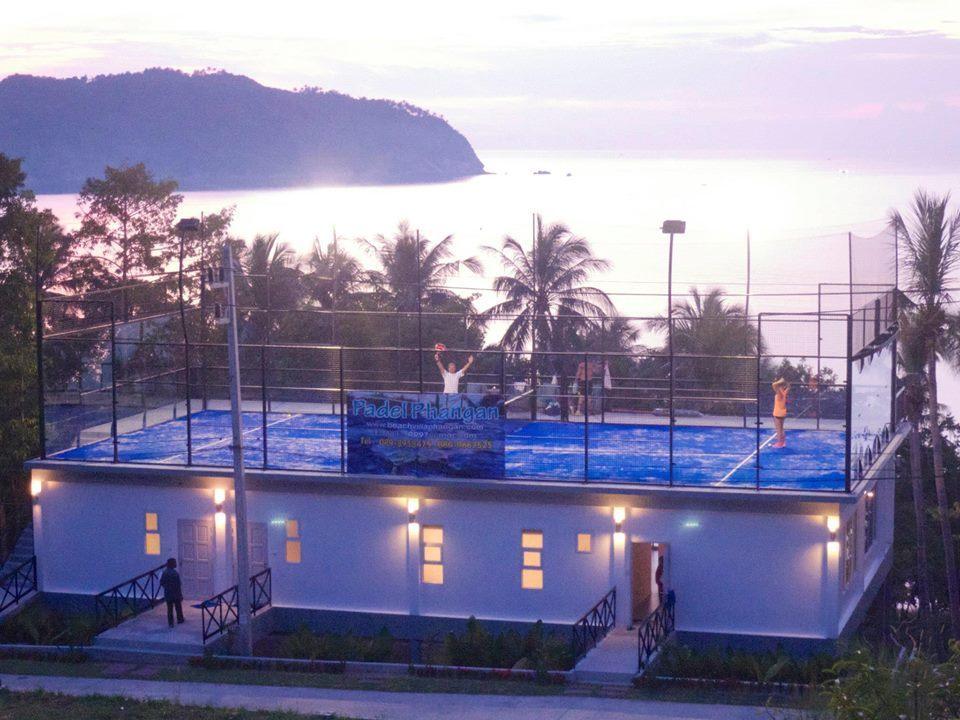 3. Queen Mary 2. Ready for an over the seven seas experience? We sure are up to it. Bat among winds ranging from 10 to 15 miles per hour there will be sure new mates to sort out a good mixing. Rumor has it the staff is unbeatable, maybe Gabo or Daniel will challenge them… Hear the flat thunk sound on platform 13, sure it will be a one lifetime experience.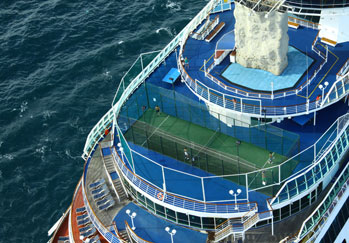 Teamwork is dreamwork:
This is the challenge we are up to. It is our pupils who make up the challenge everyday. While we dread and daydream into these faraway lands we could hardly agree on which one of them to travel, though we have one thing clear: we settle for our homeground right here in Marbella. No place like home right? So after teasing a little with the wonders of the here and the there, our home base at Royal Padel Club Marbella is our perfect fit.  Welcoming and warm all year round, close enough to europe´s growing padel fan base it is our definite spot.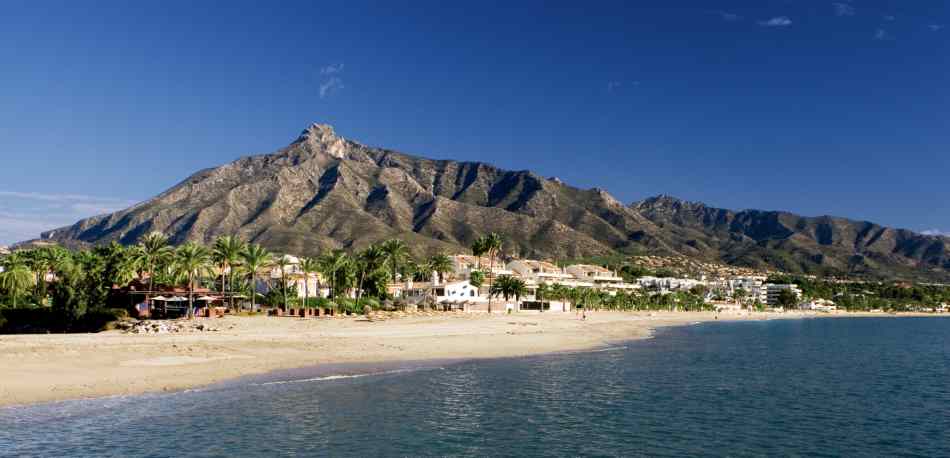 Search no more, welcome to Padeldise at Padel Trainer.