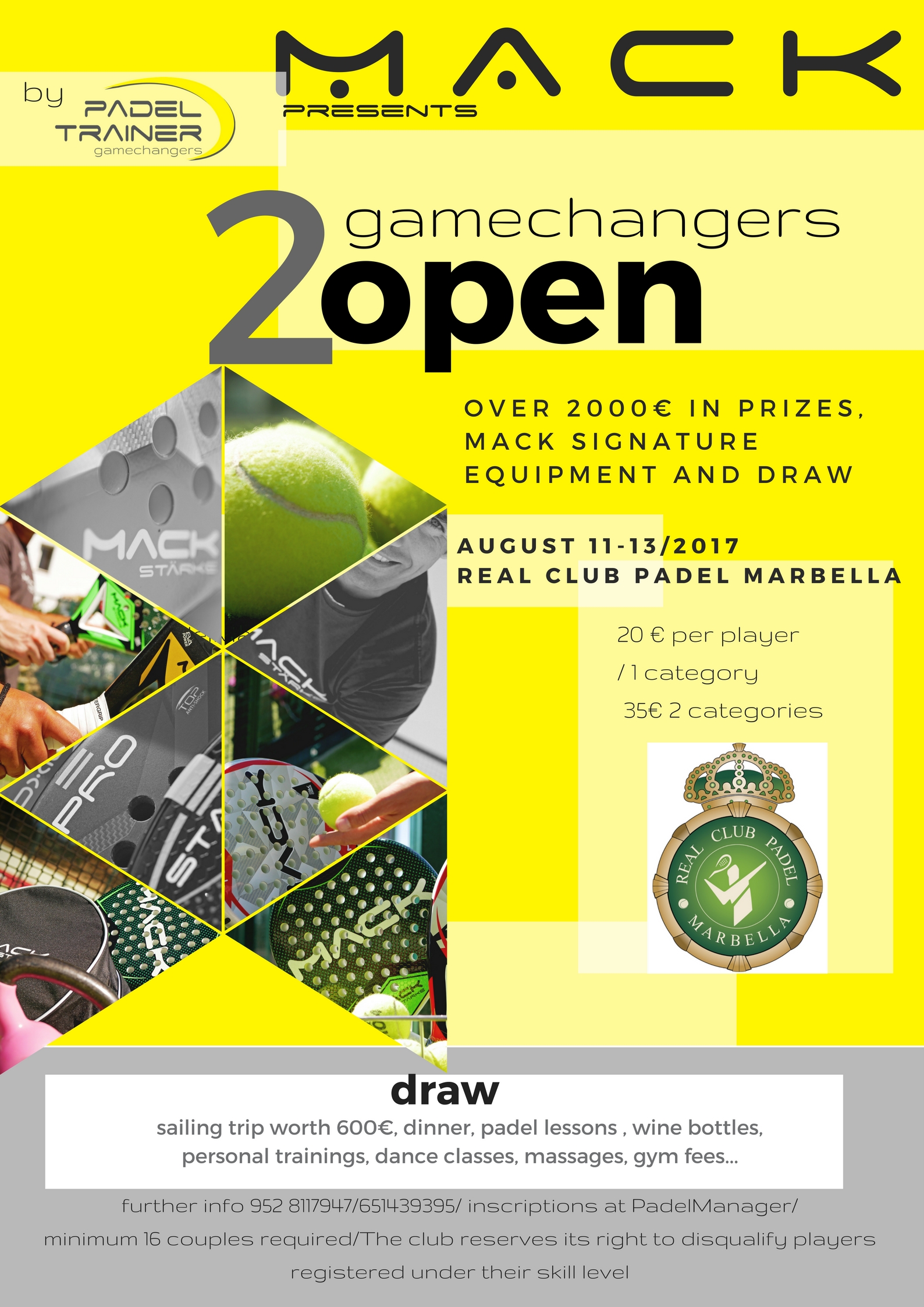 This time of the year when the sun is in absolute summer high: that time of the year when we have the pleasure of seeing again so many faces that are familiar and confirm with their return from near and far that our job has been well done.  That is the best time to celebrate Padel Trainer´s spirit, when we have the most of you around.
Although some of you may think August equals melt time in Marbella, allow us to point out that considering the amount of goodies and prizes we have been able to assemble the last thing you will find is an excuse to miss our 2nd Gamechanger Open hosted at Real Club de Padel Marbella, August 11 through 13 2017.
We cant´thank enough the support of our partners: X Magazine, RoyalGreen, La Habana de Hemingway, Fanautic, La Clave Salón de Baile, Real Beauty, Los Currantes and CuisinElectro to make sure our second venue brings as much excitement, sportsmanship and padel bliss as our two years building the #gamechangers MACK signature have been.
Ready to join in? Here´s how:
Padel Manager will allow you to write your name on the list. Just 20€ inscription cost, can dive you into our prize bunch worth over 2000€.  As easy as that.  Show up, wear that big smile of yours and let us celebrate the sport we love with a great day for all #gamechangers near and far.
Can´t make it? Track the tournament´s development through our FB and Instagram profiles: your likes, shares and comments are awaited.